Regular price
Sale price
$19.99 USD
Unit price
per
Sale
Sold out
SKU: 8852
Description

Cheesy, crunchy, and tangy… What more could you ask for in a deluxe trail mix? How about keto-friendly? Now we're talking! Optimize your body and thrive in ketosis by treating yourself to a handful of Nature's Garden Keto Deluxe Mix. 

This carefully curated combination of the highest quality nuts, seeds, and fruits features almonds, walnuts, pistachios, probiotic cheddar cheese balls, pepitas, and dried low-sugar cranberries – making for an explosion of crunch and flavor like no other.

This mix is loaded with essential nutrients to keep your body moving and grooving. Almonds, walnuts, and pistachios are heart-healthy nuts that are packed with fiber and protein to improve digestive health and keep hunger cravings at bay. Pepitas and cranberries add an antioxidant burst to the mix, helping protect your body from disease. Combine that with our probiotic cheddar cheese balls to promote a healthy balance of gut bacteria, and you've got one truly functional, purposeful snack! 

Conquer the day – The keto way! Nature's Garden Keto Deluxe Mix is your perfect companion at the office during those slow afternoons, before or after your workout, a lovely addition to kids lunches, or for your next big adventure. Sink your teeth into keto heaven and get moving with our Keto Deluxe Mix.

Irresistibly Keto, Anywhere – Our Keto Deluxe Mix satisfies cravings and curbs hunger, whether you're committed to a keto diet or looking for a blissful bite. Outdoors or at the office, this mix is as functional as it is delicious.

Free From Nasties – Nature's Garden Keto Deluxe Mix is free from preservatives, trans fats, GMOs, artificial ingredients, artificial flavors, cholesterol, and sodium. 

Perfectly Probiotic – Probiotics promote a healthy balance of gut bacteria, enhancing weight loss and boosting your immune system. Our keto cheese balls are filled with probiotics to keep your belly full and gut bacteria in check.

Top Shelf Ingredients – All Nature's Garden products are made with all natural ingredients of the highest quality. 

For You + The Planet – Nature's Garden suppliers support sustainable farming practices to help you in feeling good by doing good.

Ingredients – Roasted Almonds, Walnuts, Roasted Pepitas, Dried Cheddar Cheese, Reduced Sugar Sweetened Dried Cranberries, Pistachios, MCT Oil, Microencapsulated Probiotic Lactobacillus Rhamnosus GG.


Allergy Information –  Packed and processed in a facility that packages peanuts, tree nuts, milk, soy, wheat and egg products. May contain pits, shell pieces or other naturally occurring objects.
More About Keto Deluxe Mix

Enjoy the finest diet and an enjoyable snack with a healthy keto deluxe snack mix. You can maintain your low-carb lifestyle while enjoying the pairing of crunchy, salty nuts with sweet, chewy dried cranberries.

Each serving of Nature's Garden Keto Deluxe Mix is packed with 7 grams of protein and only has 2 grams of sugar. Ingredients include pistachios, almonds, dried cheddar cheese, walnuts, pepitas, and reduced sugar cranberries. Plus, there are 5 billion live probiotic cultures to support your gut health.

Why Do You Need Probiotic Snacks?

A well-balanced gut biome is a foundation for a healthy lifestyle. Not only does the gut bacteria balance affect digestion, but good probiotics are also beneficial for boosting immune function as well.

If you want to support your digestion, then make sure to add probiotics to your regular diet. This Nature's Garden Keto Deluxe Mix is a tasty way to increase the "good" bacteria you get at a meal or snack time.

Benefits of the Low Carb Lifestyle

Keto has become popular because of the many health benefits that come from following a low-carb lifestyle. Reducing carb intake and increasing protein and fats help with weight loss and overall energy.

Not only do you need to avoid processed and sugary foods, but you fill your plate with healthy ingredients. Low-carb keto snacks are the perfect way to satisfy your hunger between meals and stay fueled throughout the day.

What are Good Keto Snacks?

Keeping keto snacks on hand is essential to ensure you are staying on track with your eating goals. You can have keto-friendly snacks in the fridge, like chicken bites, avocado, and boiled eggs.

At the same time, you also need keto gluten-free snacks on the go. So whether you are heading to the office or spending the afternoon at your kid's soccer game, make sure you have a healthy option when the hunger hits.

Nature's Garden is an excellent source for keto snacks that are both convenient and delicious. These snack packs are filled with high-quality ingredients. Snack on a low-carb mix wherever you go

y
Payment & Security
Your payment information is processed securely. We do not store credit card details nor have access to your credit card information.
View full details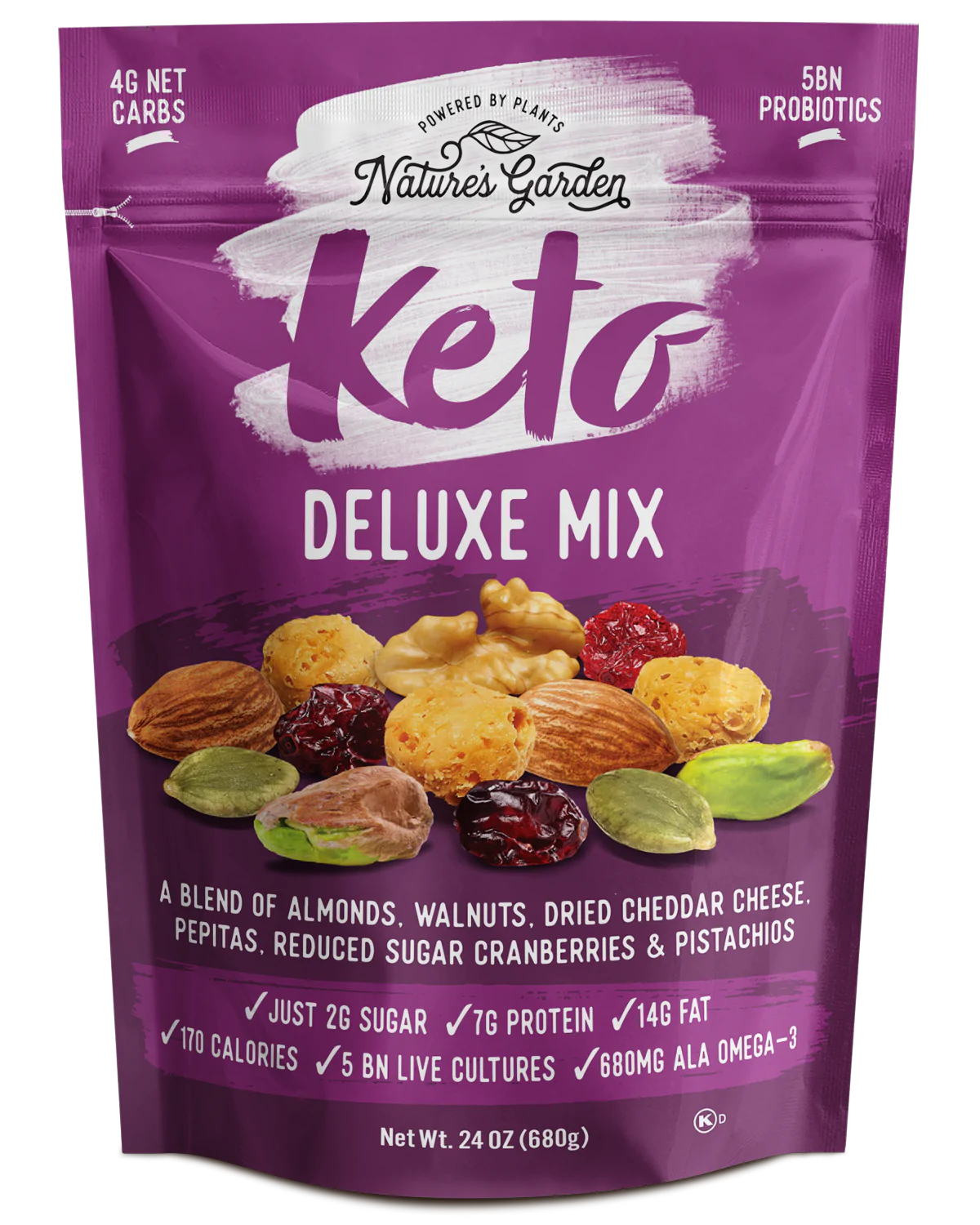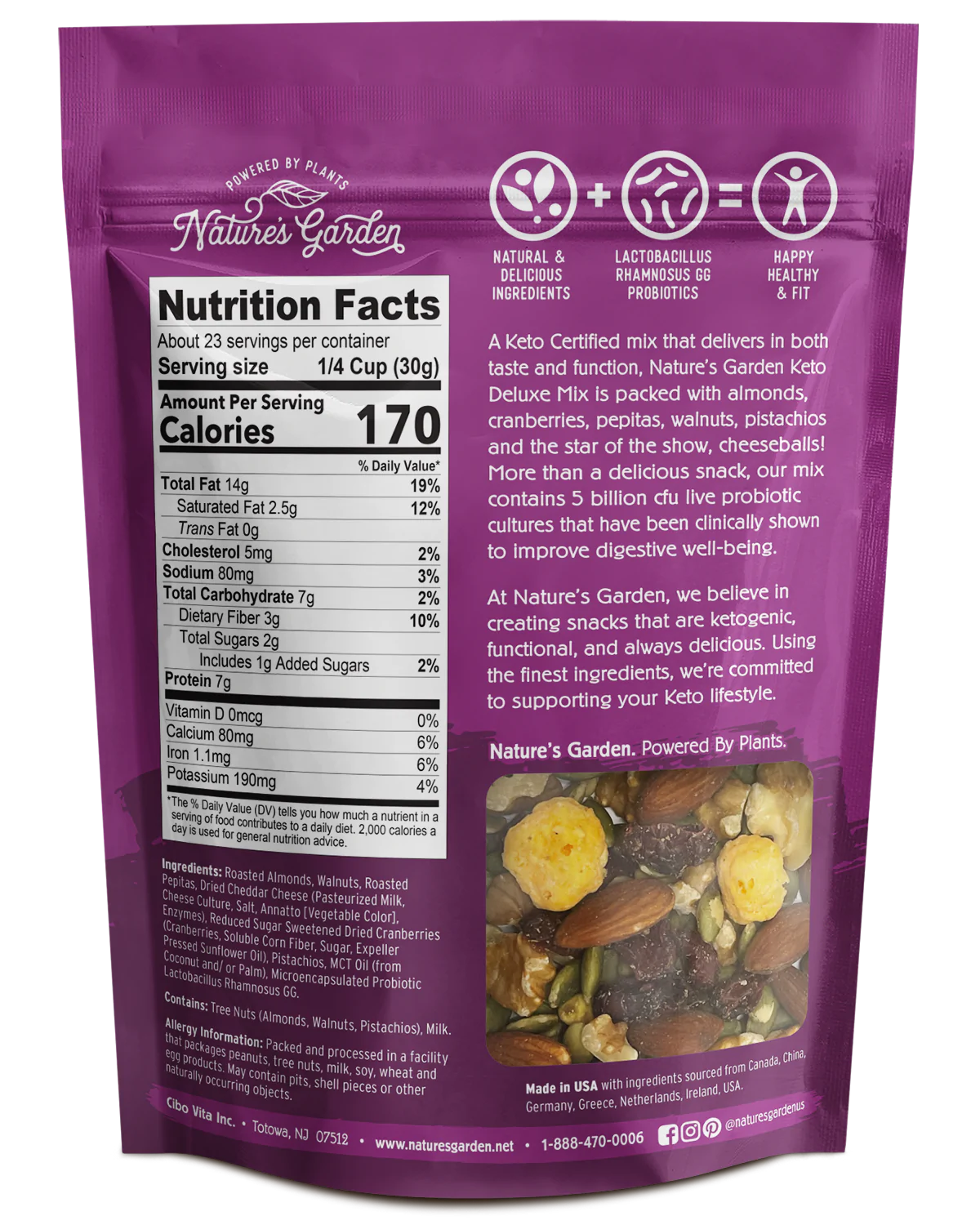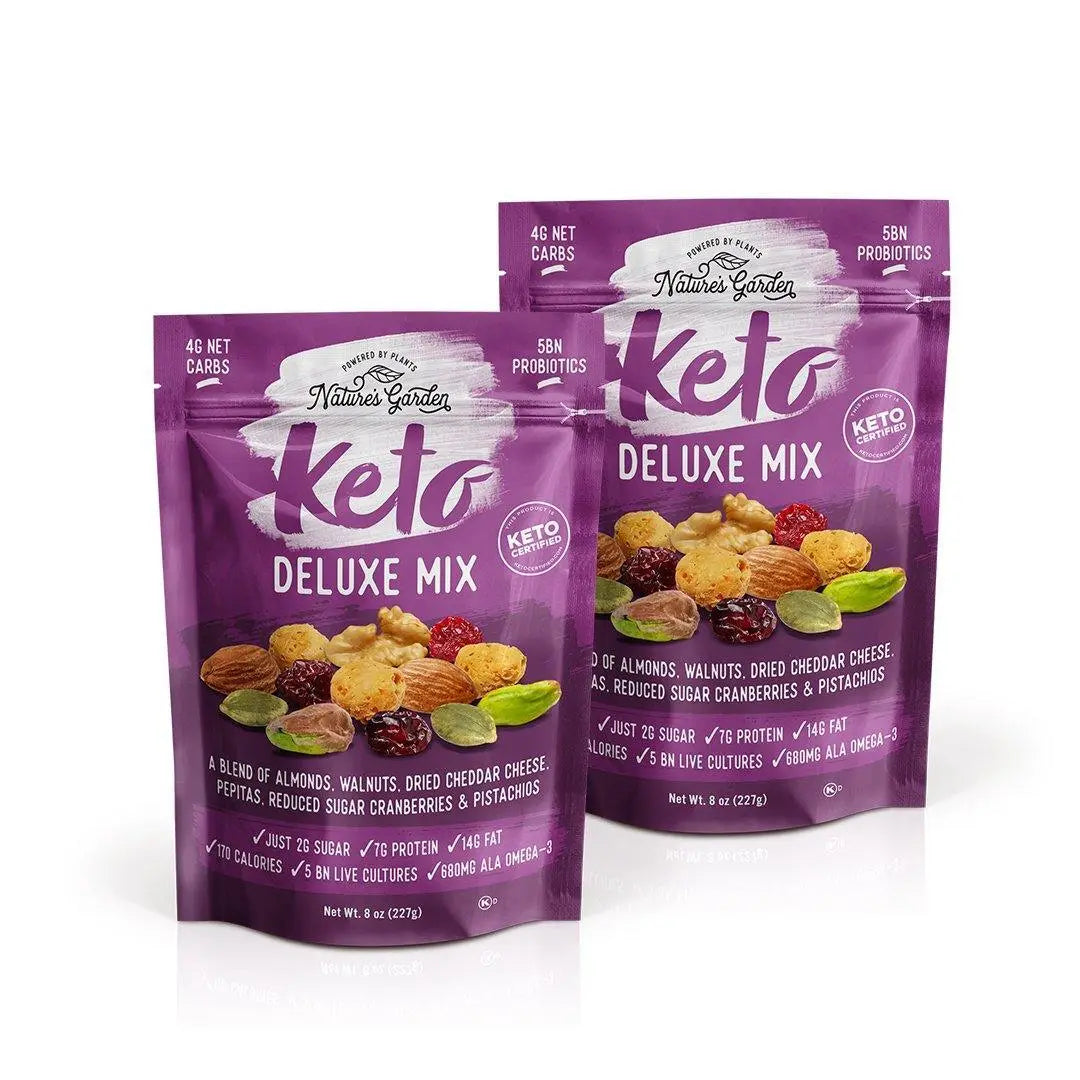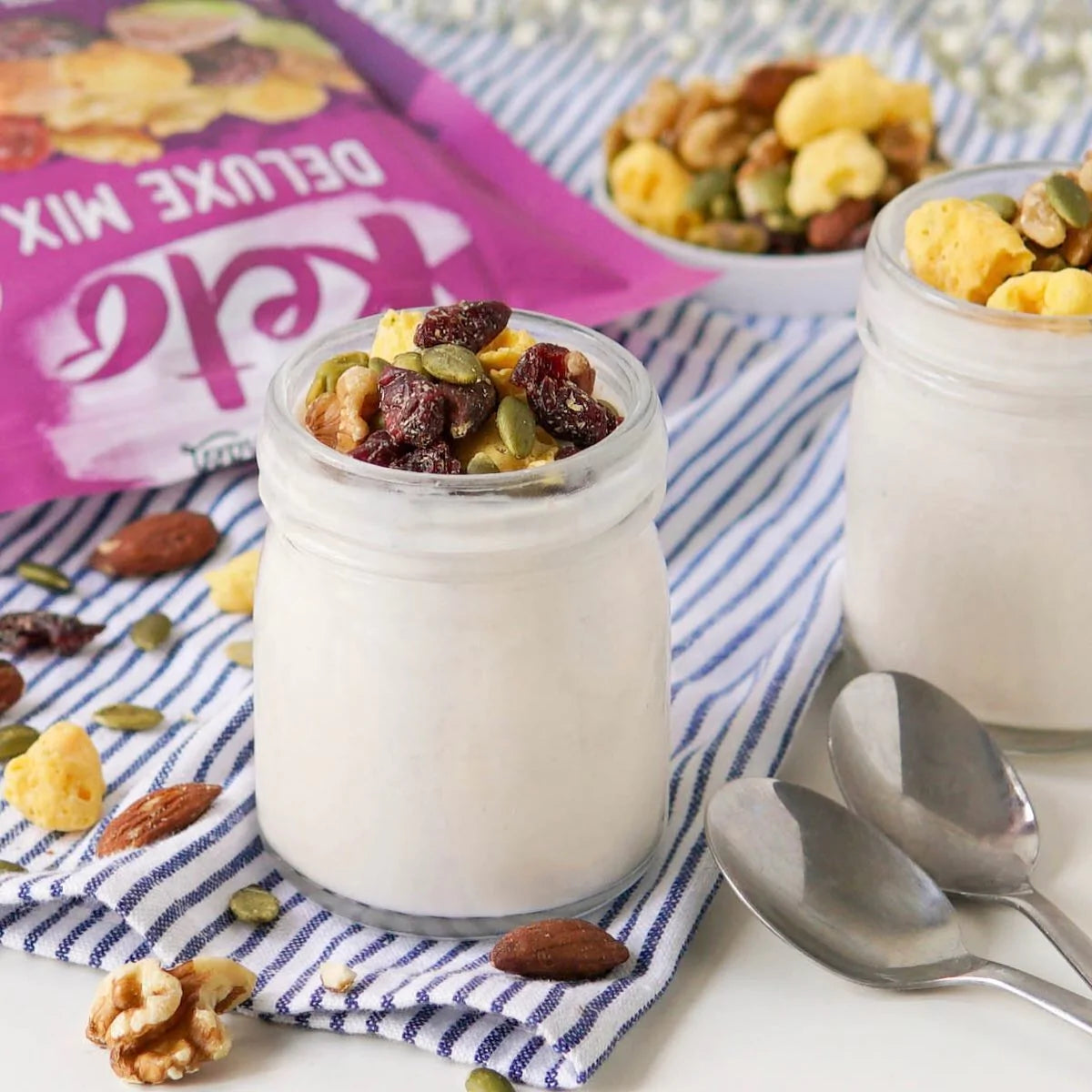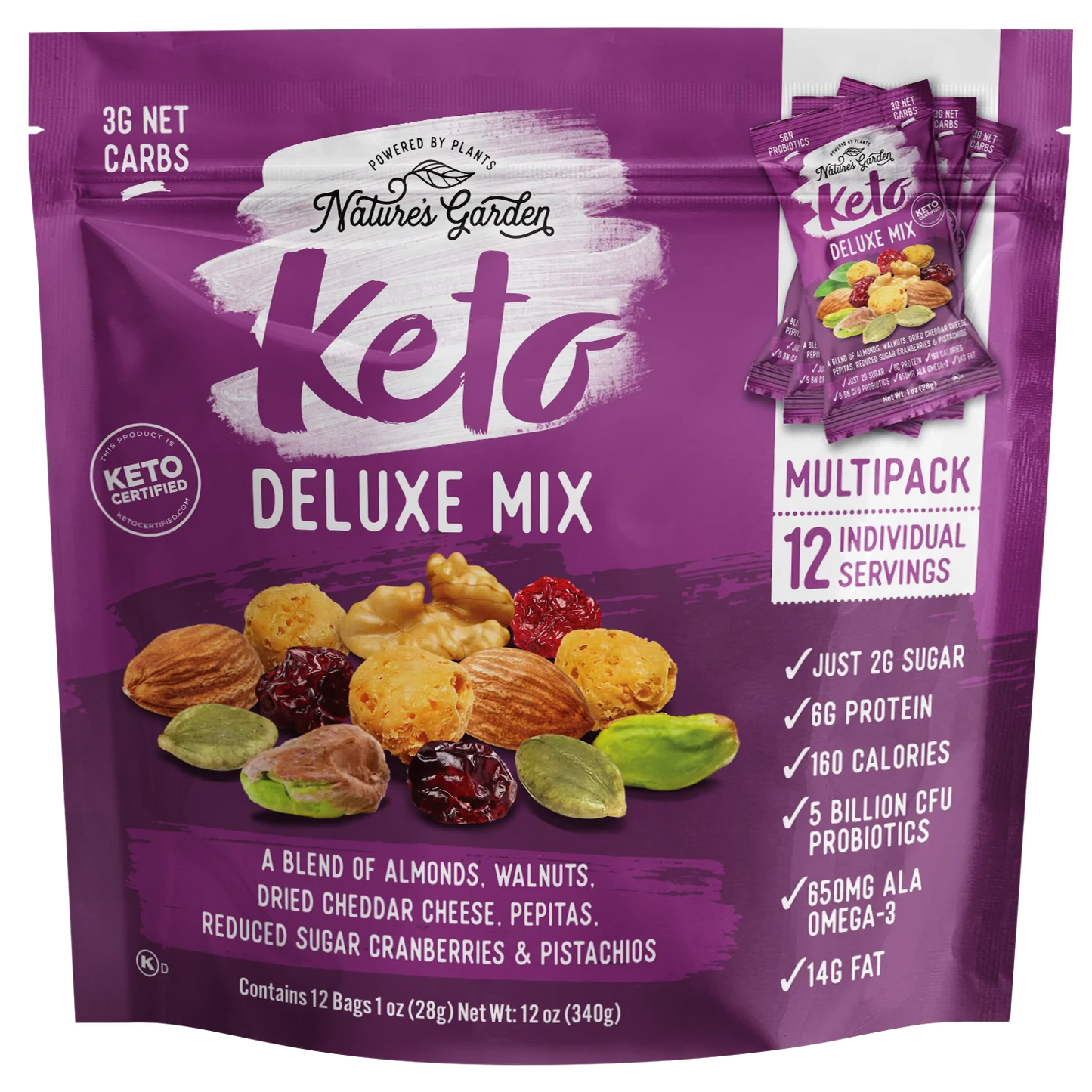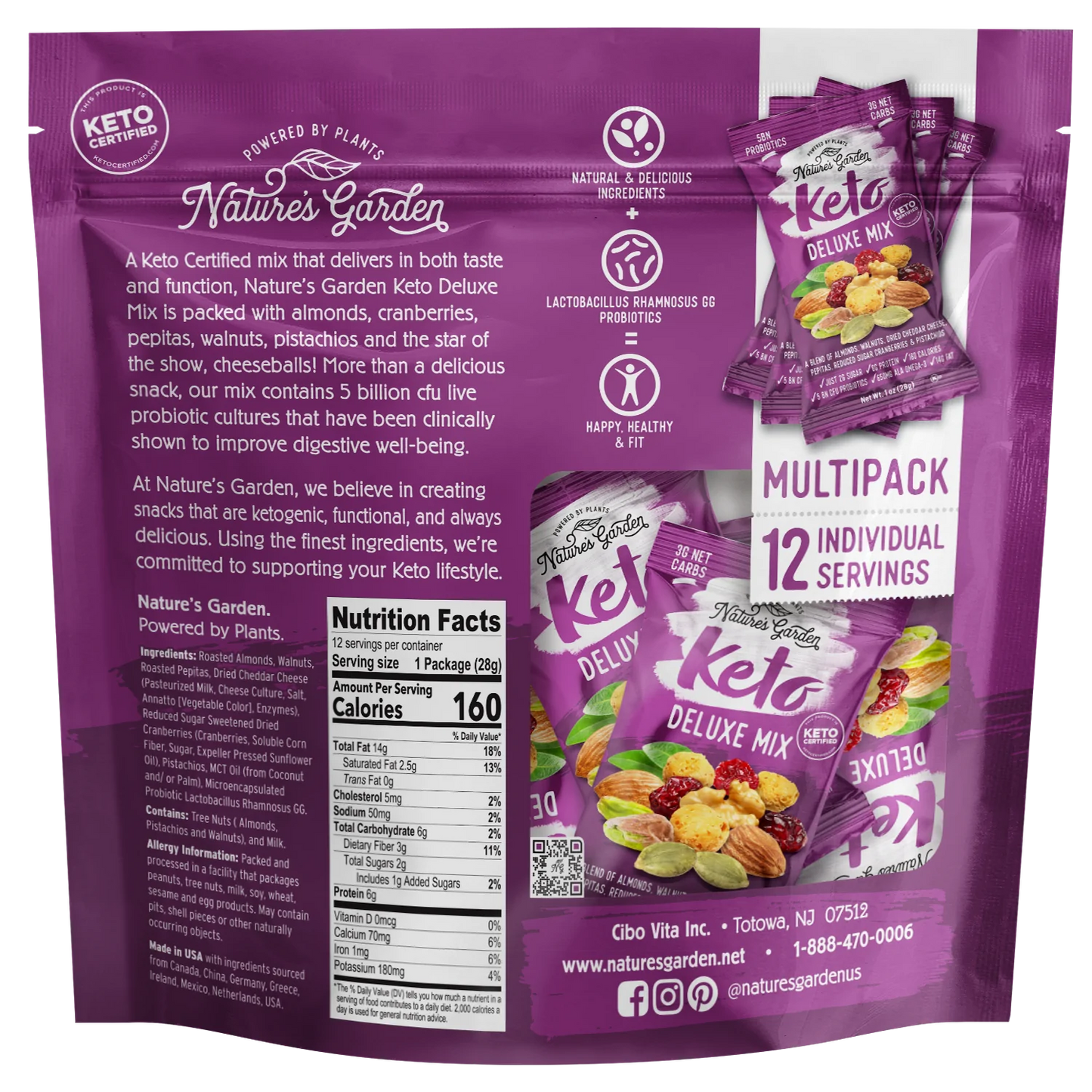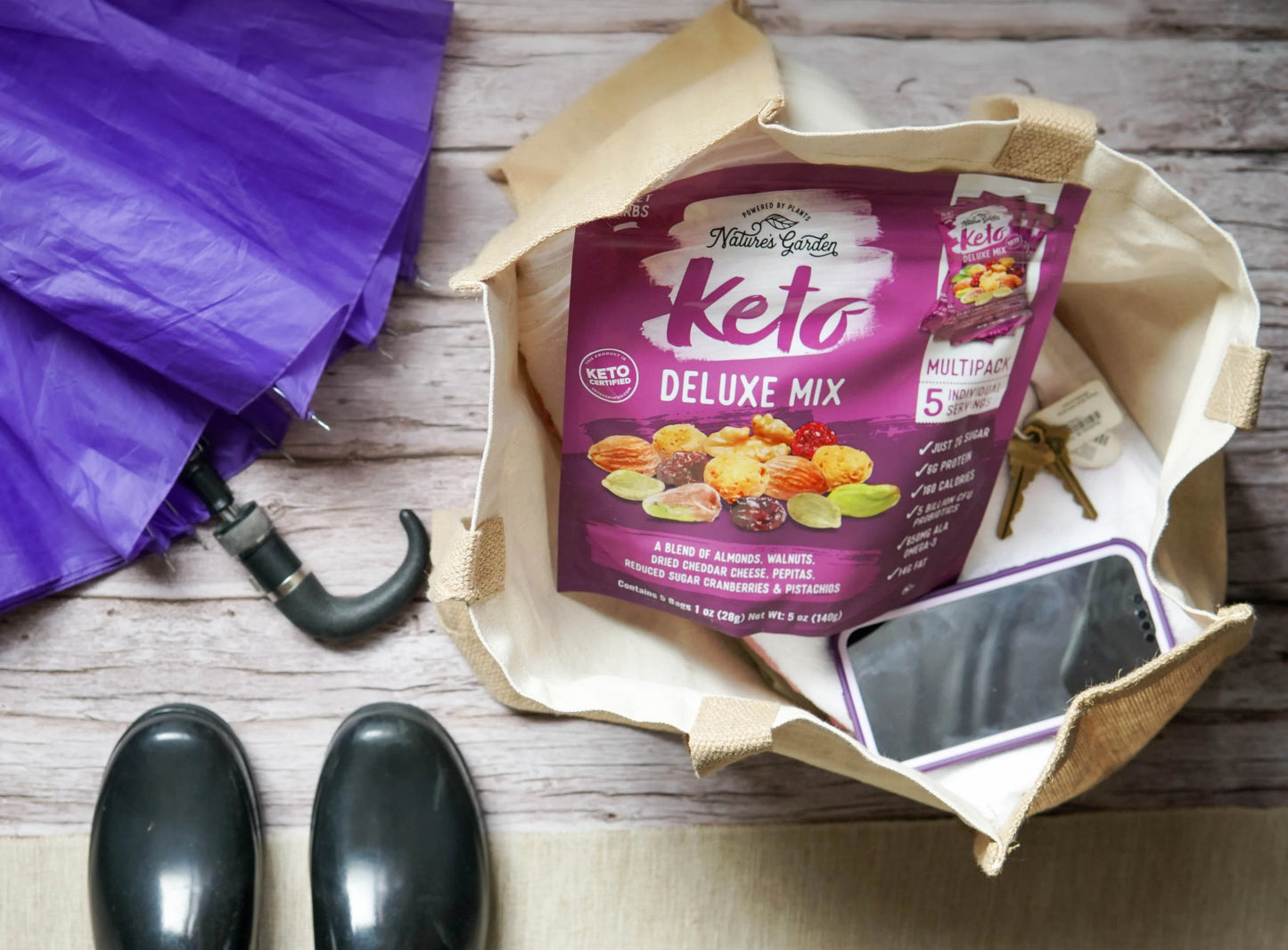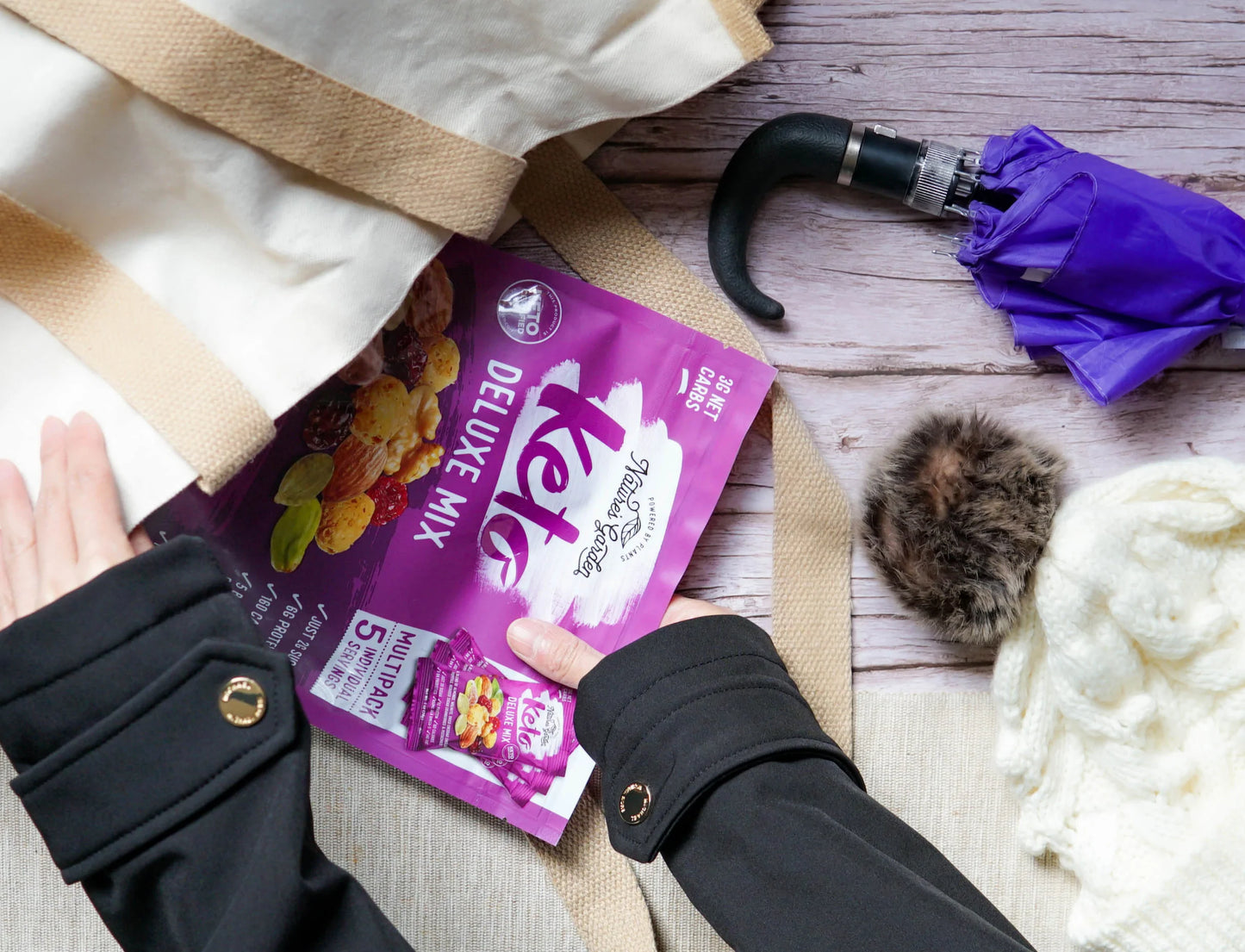 Choosing a selection results in a full page refresh.